Program Overview:
Plumbing and heating is a job constantly in high demand, and certified plumbers can anticipate excellent compensation for their services.
Our Plumbing and Heating program at Aviron Quebec trains students in the installation, modification and maintenance of water supply and drainage systems, and other components of hydronic, steam, forced air, oil, radiant, natural gas and propane heating systems. While also giving students the opportunity to test their skills in a hands-on environment.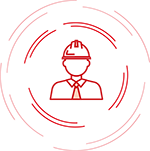 Our graduates are equipped with a combination of soft and hard skills to help them become a successful plumber and heater, and build a long-lasting career:
Math skills
Analytical skills
Visual-spatial awareness
Communication skills
Safety knowledge
Precision skillss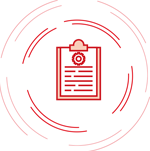 Admission Requirements:
Hold a high school diploma or its recognized equivalent, or a higher education diploma, such as a college diploma or a bachelor's degree.
Have obtained Secondary 4 credits in language of instruction, second language and mathematics or have completed learning recognized as equivalent.
Possess the functional prerequisites, i.e. passing the general development test (GDT) as well as the specific prerequisites, or having completed learning recognized as equivalent.