Program Overview:
Are you looking for a career that is challenging, stable and financially worthwhile? Then it's time to consider a career in the electrical trades.
Aviron Quebec offers a rewarding career in the electrical trades.
Our Electricity program will prepare you to play a fundamental role as an electrical contractor or within a manufacturing facility. Installing, repairing and maintaining electrical systems and communication networks, etc.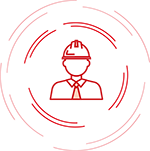 Our graduates are equipped with a combination of soft and hard skills to help them become a successful electrician and build a long-lasting career:
Communication skills
Critical-thinking skills
Troubleshooting skills
Time management
Safety knowledge
Precision skills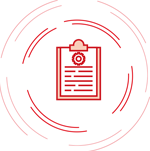 Admission Requirements:
Hold a high school diploma or its recognized equivalent, or a higher education diploma, such as a college diploma or a bachelor's degree.
Have obtained Secondary 4 credits in language of instruction, second language and mathematics or have completed learning recognized as equivalent.
Possess the functional prerequisites, i.e. passing the general development test (GDT) as well as the specific prerequisites, or having completed learning recognized as equivalent.