Program Overview:
Do you like creating things or working with wood? Do you have an eye for detail and crafts?
Aviron Quebec trains skilled craftsmen capable to build, renovate and repair structures made of wood, steel, concrete and other materials in the residential, commercial and industrial sectors and related industries.
Aviron College's Carpentry Program will prepare you to stand out from the crowd. We offer you comprehensive educational and practical experience to become an accomplished and valuable worker.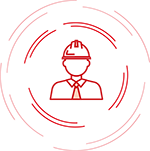 Our graduates are equipped with a combination of soft and hard skills to help them become a successful carpenter and build a long-lasting career:
Math skills
Mechanical and fine motor skills
Critical thinking
Analytical skills
Communication skills
Leadership skills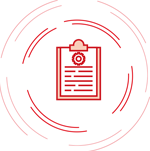 Admission Requirements:
French
SDS-Countries*:
B2 (Test d'Evaluation de Français (TEF) score that is equivalent to a Canadian Language Benchmark (CLB) score of at least 7 for each ability: at least 310 for speaking, 249 for listening, 207 for reading and 310 for writing)
Grade 12 (India) or Grade 12 or Bachelors (other regions)
Non-SDS Countries*:
TCF|TEF|DELF|DALF|EVOLANG B2 or equivalent level achieved from Matrix AAP French***. Students from native French-speaking countries are exempt.)
Grade 12 or Bachelor's or Equivalent