Program Overview:
Our Computing support program prepares graduates for an exciting career in the Information Technology support and administration field.
Aviron Quebec trains students to rapidly solve problems through the application of critical thinking. The program focuses on the practical application of skills to assess the structure and functioning of computer systems, configure and troubleshoot hardware and software malfunctions, managing access, setting up resource sharing networks and cloud environments and computer optimization.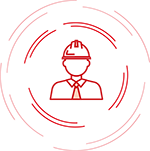 Our graduates are equipped with a combination of soft and hard skills to help them become a successful computing support specialist and build a long-lasting career:
Technical & Analytical skills
Organizational skills
Communication skills
Problem-solving skills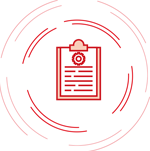 Admission Requirements:
Hold a high school diploma or its recognized equivalent, or a higher education diploma, such as a college diploma or a bachelor's degree.
Have obtained Secondary 4 credits in language of instruction, second language and mathematics or have completed learning recognized as equivalent.
Possess the functional prerequisites, i.e. passing the general development test (GDT) as well as the specific prerequisites, or having completed learning recognized as equivalent.